This is what we got up to...
Thursday 26th May we performed at a birthday party in New Mills.
Friday 3rd June SUP performed at Stockport Beer and Cider Festival then met in the evening for Twang! at Seven Miles Out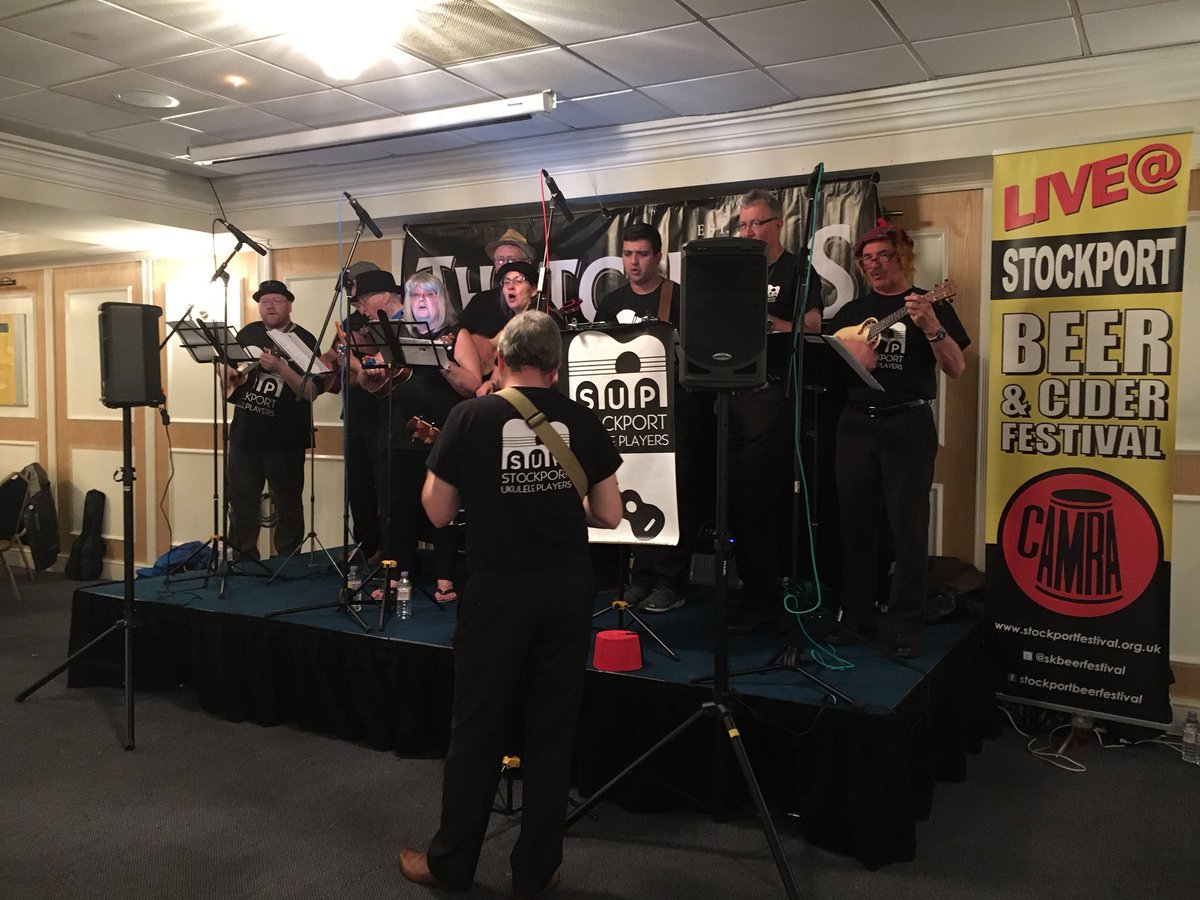 Saturday 4th June was the Romiley Busk and for the first time we had sunshine. In fact it was very hot!
Wednesday 8th June was a charity event at The Crown.
Saturday 11th June was another trip on New Mills Train to the Carnival. It started off well but was unfortunately cut short by heavy rain, which caused a landslide closing the railway line for the return trip. Taxis were required to get home.



Those who did not go on the train met for the usual afternoon session at The Crown.



Saturday 18th June was another visit to Mount Hall, this time for the Summer Fair.


Friday 24th June was another Foodie Friday, with performances by SUP and Dr Uke.







Then, just for good measure, on Saturday 25th Dr Uke performed at Biddulph Ukulele Day